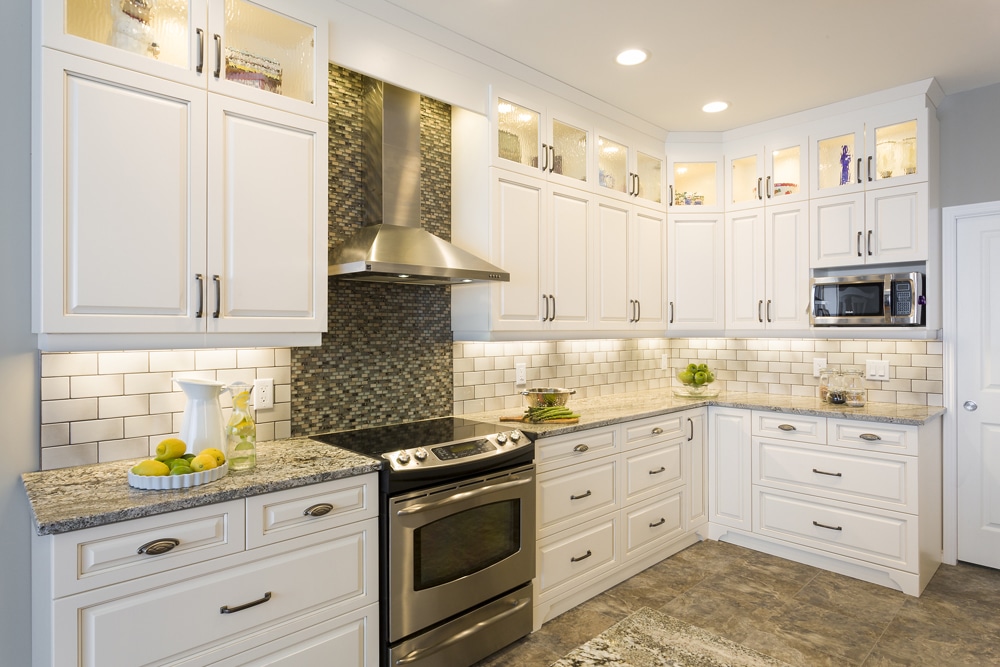 DOING OUR BEST TO BE THE BEST
At Hammerdown we're not really ones to boast about our work, but we do care about doing our best. And when doing our best is recognized, it's hard to not want to share and celebrate with our clients. We work hard to keep on top of the latest in home renovations are certified Master Renovators and Master Builders through the Home Builders' Association.
With years of accumulated knowledge and experience we've been honoured to have our work recognized with more than 10 RenoMark gold awards, most recently earning two awards in 2021 and three in 2020.
Certified Master Renovator
When you hire a MHBA Master Builder or Master Renovator, you know your home will be treated with professionalism and the highest standard of care. At Hammerdown we're committed to continuing education for our builders, ensuring we follow best business practices and building standards – all so our clients have the peace of mind knowing their project is in the hands of professionals. As part of our accreditation, we adhere to the RenoMark Renovator and Manitoba Home Builder's Association code of ethics.
Code of Ethics
Your RenoMark Renovator will:
Be a member in good standing of the Manitoba Home Builders' Association.
Abide by the Manitoba Home Builders' Association Code of Ethics.
Provide a detailed written contract/scope of work for all jobs.
Offer a minimum two-year warranty on all work (excludes minor home repair).
Have coverage for workplace safety and employers' liability and/or work only with subcontractors who carry such coverage.
Carry applicable licenses and permits.
Maintain a professional level of knowledge of current building codes, permit procedures, and technical skills through continuing education.
Maintain a safe and organized worksite
Manitoba Home Builders' Association Code of Ethics:
The following responsibilities are freely and solemnly assumed as they form part of an obligation as members of the Manitoba Home Builders' Association and the Canadian Home Builders' Association.
Members shall comply with all applicable building codes for construction and shall work toward its improvement in the interests of structural sufficiency, safety and health.
Members shall plan their sites and homes to conform to the principles of good community planning.
Members shall deal justly with their employees, contractors and suppliers.
Members shall deal honestly and fairly with their customers.
Members shall cooperate to extend the effectiveness of the Association by exchanging information and experience and encouraging research on materials and techniques in order to provide the best value for their customers.
Members shall uphold the principle of appropriate and adequate compensation for services which they render.
Members shall avoid all conduct or practices detrimental to the home building industry, to the Association, to the good name, or reputation of any of its members or to customers.




Hammerdown Carpenter Wins 2019 Merit Award
We are so proud of carpenter Stephane Saindon, whose excellent work was recognized by the Merit Contractors Association with the 2019 award for Outstanding Field Employee.
When working on any job Steph states "finding the proper way to do everything, finding the right way to do it, and making sure the client is always happy in the end, is very important."
Hammerdown owner, Tyson Hiebert says, "Steph is dependable, every day he shows up, on-time. He's very organized. His attention to detail represents Hammerdown and our beliefs as a company very well. Finding people like Steph is exactly what Hammerdown needs."
Merit Contractors Association is the only organization of its kind in Manitoba, supporting and representing the unique and diverse interests of open shop contractors.
Past Awards
2020

RenoMark 2 Gold Awards
Victoria Whole Home & Kitchen
2020

RenoMark Gold Award
Elm Bathroom
---
2018

RenoMark Gold Award
Dromore Bathroom
2018

RenoMark Silver Award
Beacontree Kitchen
---
2018

RenoMark Gold Award
Oakridge Bathroom
2017

RenoMark Gold Award
Medinah Kitchen
---
2017

RenoMark Gold Award
Bernadine Kitchen
2017

RenoMark Gold Award
Basel Bathroom
---
2017

RenoMark Gold Award
Nova Vista Kitchen
2014

RenoMark Gold Award
Forest Park Kitchen
---
Let's Work Together
Our clients see their homes as their number one investment. So do we! Would you like to talk about ideas and options to transform your home? We'd love to listen, learn, and discuss opportunities to redefine your space.